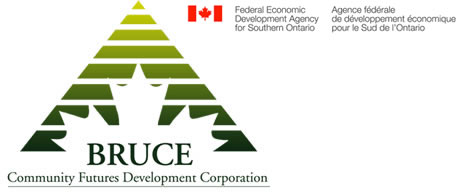 Bruce Community Futures Development is a non-profit organization that provides services to small to medium sized businesses in rural communities. They deliver small business loans, tools, training and events for people wanting to start, expand, franchise or sell a business.
An active micro & small business loan program is administered through the Bruce CFDC. Loans up to $150,000 can be made to new and existing businesses within the service area, which directly aid in the creation of new jobs and/or the preservation of existing jobs for residents of the area.
Business Counselling activities also extend to those seeking information, referral and contacts related to a broad scope of business issues and initiatives. Bruce CFDC offers a full-service one-stop business resource function to the local business community, individuals exploring business opportunities as well as industry and business looking to locate or expand operations in the area.
Community Economic Development
Bruce CFDC has been actively involved with community economic strategic planning as well as the implementation of high priority action items in response to key issues identified through the planning process.